Spiritwear Now Available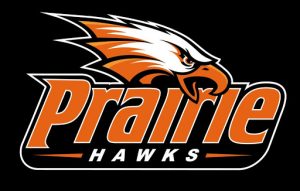 Looking for new Prairie Hawks gear for yourself or for a holiday gift?  The Prairie PTOs Fall/Winter Webstore is NOW OPEN and will remain open until 11:59pm on October 29th.
Click on this link to order:   https://prairieptofall2020. itemorder.com/sale
These items are not currently in stock but begin production once the online store closes.  For that reason, no late orders will be accepted after that date.  All items will be completed by approximately November 23rd.
Due to COVID, we unfortunately are unable to send any orders to the building directly this year.  Items will be available to ship directly to your home via UPS or for pick-up at:  Ironside Apparel and Promotions, 240 Prospect Place SW, Cedar Rapids, IA
There are NO RETURNS or EXCHANGES since these items are custom made.  Ironside Apparel and Promotions accepts Visa, Mastercard or Discover.
Select Samples are available to try on at Ironside Apparel and Promotions.